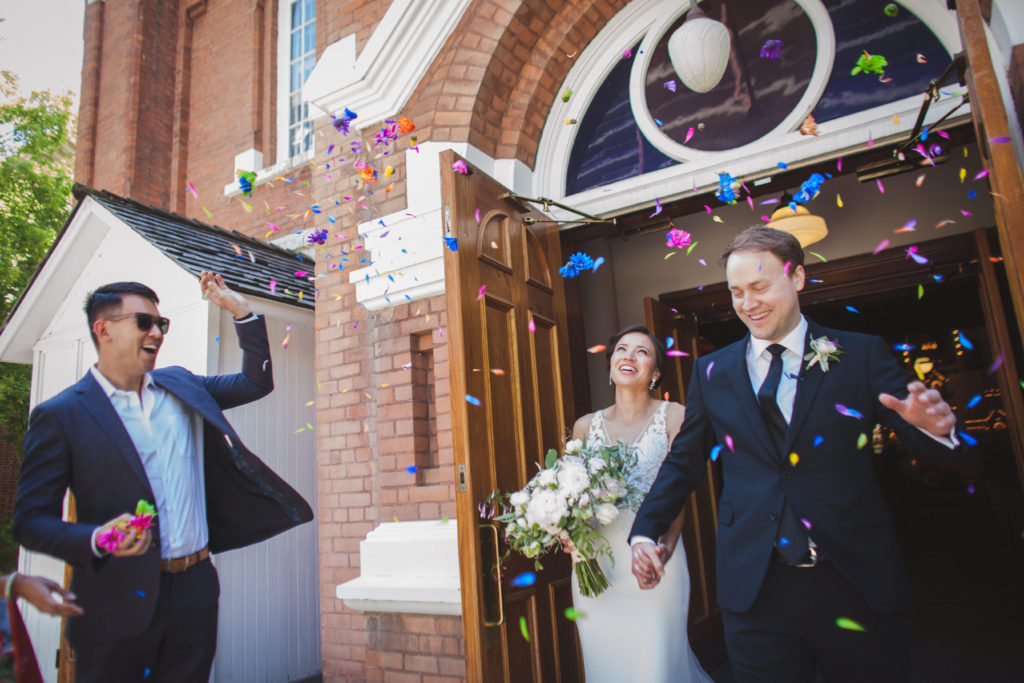 1. LOVE ALWAYS WINS – THE TRUE MEANING OF MARRIAGE
It is easy to love someone through the good times, those light and airy times. Covid has taught us compassion, it has taught us a new level of love, it has shown us the strength that our clients possess. We have watched clients navigate through this uncertainty, hand in hand with grace, elegance and love. So much love and support.
2. ANYTHING IS POSSIBLE WITH A LITTLE CREATIVITY
Covid weddings have had to pivot, change and adjust to whatever the Provincial mandate is at that time. At the beginning of our wedding season, we weren't sure what the allowable guest count would change to so we had to have several plans in place. Sometimes those numbers changed overnight but with the plans in place it was easier to adjust to the new plan. For some clients this has been a never ending process of planning, and we have been so grateful for their ability to roll with whatever is happening now. Video streaming was one of our most successful new implementations this season. We worked with the best vendors to bring hundreds of guests virtually to the wedding as well as virtual toasts given during the reception. Innovation at it's finest.
3. PERSPECTIVE – WHAT REALLY MATTERS IN LIFE & ON YOUR BIG DAY
We stand on the sidelines and watch the day unfold, year in and year out. This is why we knew that no matter what Covid wouldn't win. At the heart of all of this, is a couple in love. Surrounded either in real time, or virtual time by those that love them the most. You can feel the love echoing around the world, whether they are standing a safe 6 ft away from our couple, or several time zones away watching a live feed on their computer. There is beauty in those moments and a stillness as we all watch with bated breath for that moment when two hearts begin to beat as one.
4. GRACE – GIVEN TO YOURSELF AND OTHERS
2020 has become the year of grace in motion. Rarely have we had time to fully understand what this means. Now as we get this much closer to the end of 2020 we can pause and reflect. While going through all of our own personal struggles, we had to reach outside of ourselves and be there for all of our clients. That sometimes translated to late night calls, text messages around the clock, and video chats. It was crying tears of frustration and sorrow with our clients. This wasn't just a simple postponement, it was the loss of a dream for most of our clients. We had to mourn the loss of that dream with them, and then move forward and begin again. We had to fall in love again…. our clients showed immense grace and compassion while going through all of the obstacles that Covid seemed to continuously throw at us.
5. LAUGHTER IS CONTAGIOUS
Laughter like love is a universal language. The most amazing moments in our lives can occur in those moments of great love and ridiculous giggles. When you look back, you can remember the struggles but you can also find those warm spots where you can't help but smile.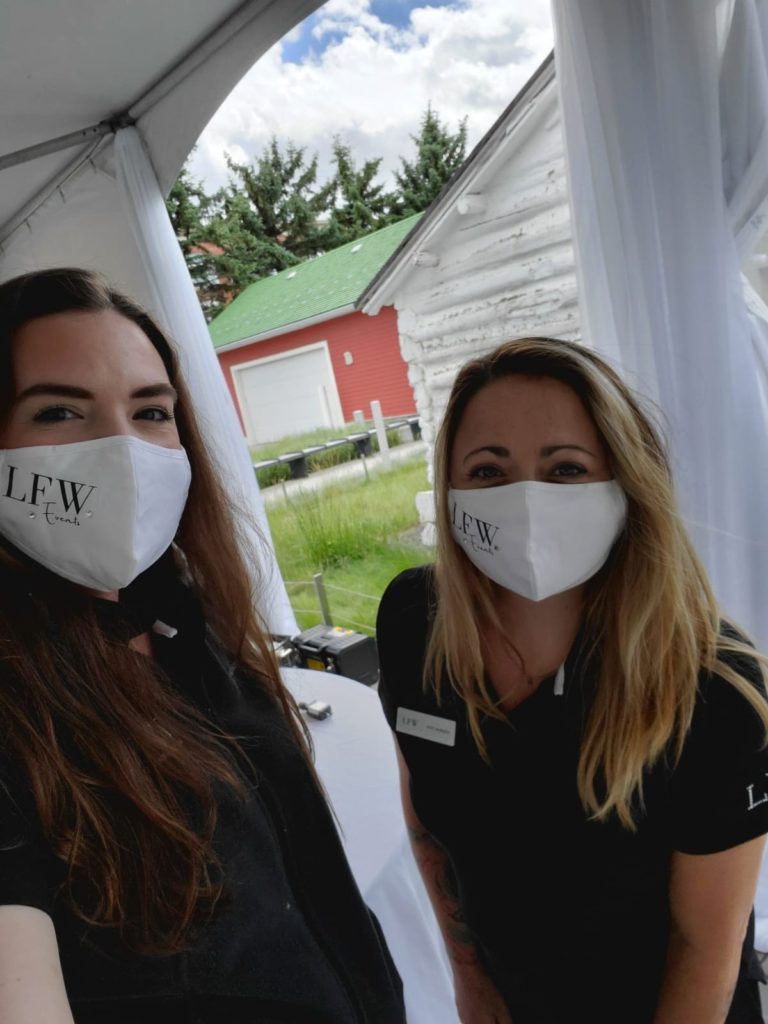 6. BE PRESENT IN THE MOMENT
2020 has given us a pause. Most of us didn't have a choice but to pause and be fully present. The hustle and bustle of everyday life was gone. We were left with sunrises, sunsets, and the beauty of life for those first few months.
7. ASK FOR HELP WHEN NEEDED
We discovered early on in those first few days how lucky we are to have such an amazing community in our events industry. When you begin to converse with those of the same mind it is amazing the knowledge you acquire. This industry is always one to think outside of the box. It was never we CAN'T have events again, it was how do we do this differently? How do we gather safely? What is the solution? How do we make this happen? The other amazing thing was learning the size of our community, we jumped on calls and Zoomed with our friends from around the globe. We chatted with them about the realities happening in their backyards, what the solutions were, how they were adjusting to this version of a world we found ourselves in.
8. INNOVATION IS THE FUTURE
Tech allowed us to connect again. It allowed us to see our clients, our families, our friends. It allowed us to attend conference calls with hundreds of colleagues from around the world. With the technology available we were able to feel less alone and for us to comfort others when they were in need.
9. FEELING GRATITUDE
Wedding days are busy, and they tend to go fast. At the end of the night we often hear our clients say they didn't expect it to go so fast, even though we caution them about this every time. This year though the weddings seemed to slow down a bit, there were more moments where we saw our couples taking time to thank each and every one of their guests. Many clients were overwhelmed with feelings of gratitude and love having their nearest and dearest come together during this difficult time to support their marriage.
10. CONNECTIONS ARE VITAL
2020 has given us a gift. When you stop and look back you can see it. It is the gift of love and friendship. Covid gave us time for the first time in a long time. We were able to pause and connect with each other. Our clients became friends, our vendors became family, our families and friends became our hearts. We loved with a love that was greater and deeper than we had thought it could be.
2020 Brought out the best and the worst in us. It made us look inside and outside ourselves for solutions to everyday problems. It made us realize that the world is a global village and it takes a village… we are thankful for the gift of 2020. It has been a very humbling experience. Having said that, we've learned our lessons and would like to return to our regularly scheduled program. xoxo

TEAM LFW