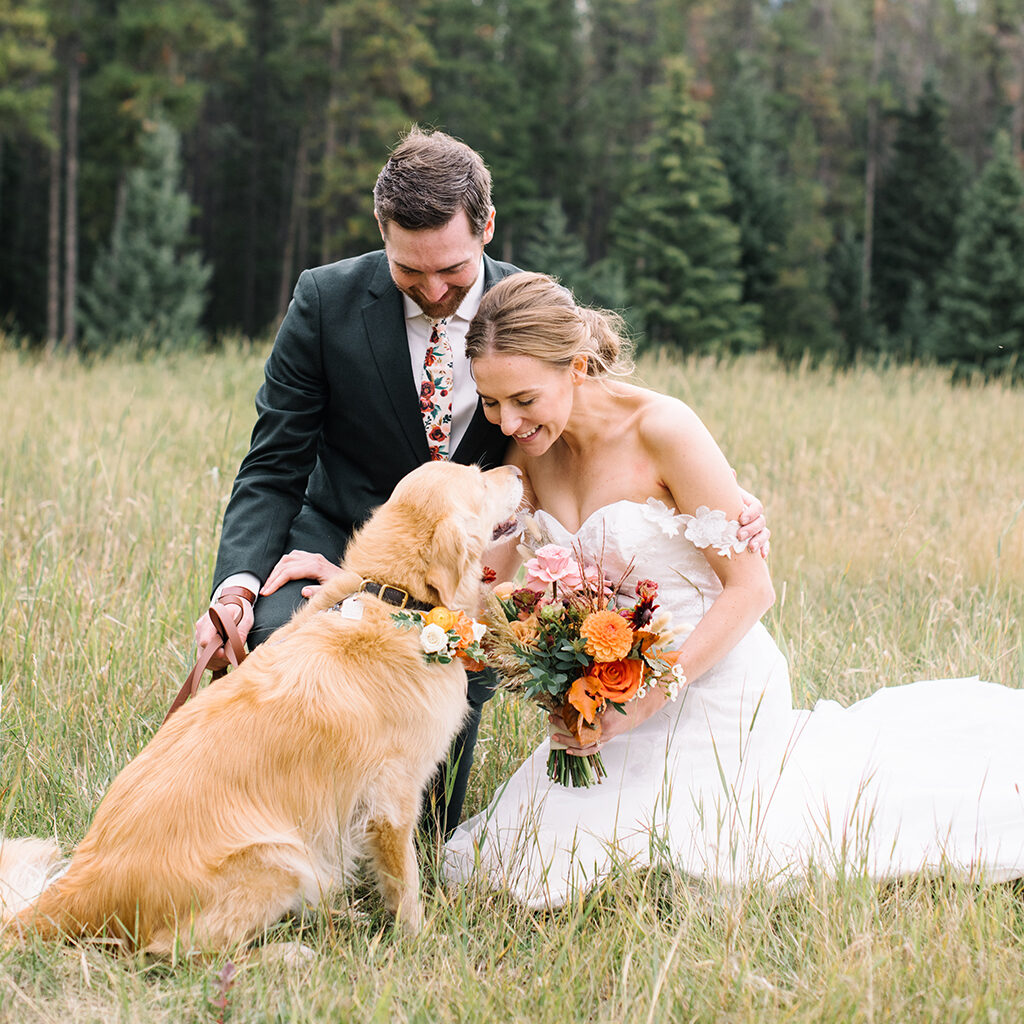 "The Lynn Fletcher Wedding team did my sister's wedding 10 years ago and they hit it out of the park. So when it came time to plan our wedding we didn't hesitate to work with the LFW team…
Jody managed to plan our dream wedding, with no obstacle being too big to overcome. She helped us manage the unknowns of the pandemic; keeping us up to date while we were both working abroad, and managed to accomplish everything on our wish list. We had the most amazing celebration with friends and family, while having the most amazing tented reception in the mountains. Friends and family are still coming up to us and saying that they felt so well taken care of by the LFW team – all the details were taken care of to ensure everyone was comfortable. Jody ensured there were ample heaters, blankets, umbrellas, tents, seating, food and drinks, amongst many many other intricate details. Our guests, and us, were so well taken care of, which truly allowed us to just enjoy our special day with them all.
We highly recommend the LFW team and are so grateful for all their hard work. We can't wait to get our professional photos back to re-live the day!"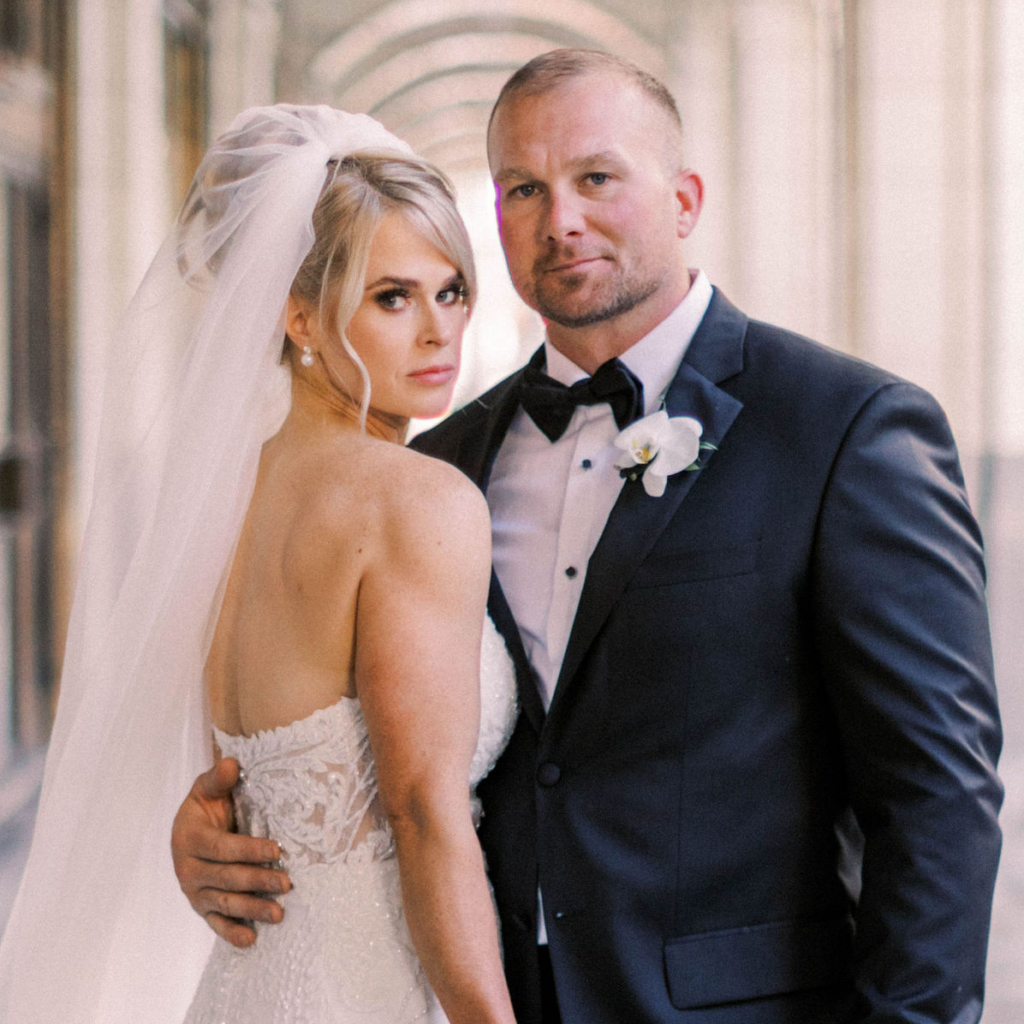 "Most will say that their wedding day was perfect but I can wholeheartedly say that ours truly was and it is large due to Lynn Fletcher and her amazing team and vendors…
We had the honour and pleasure of working with Lynn and Breanne who were both absolutely amazing. Everything throughout the entire process and the wedding day was looked after, organized, and handled with the utmost care and attention to detail. There was never a moment where we did not feel like we were a priority and they always went above and beyond to make sure we were happy and most importantly assured it would be the best day of our lives.
From the moment I first spoke with Lynn I knew that she understood the vision that my fiancée and I had for our wedding but she also understood that my Father was an incredibly important part of my wedding and she allowed him to be involved every step of the way; always including him to make sure he knew he was a part of giving his daughter the wedding of her dreams.
As many couples did we also had to postpone due to covid and even throughout that discussion and decision Lynn was amazing. She was not only sympathetic and kind but also went right to work to make sure when it was time for our big day it would be well worth the wait.
We can't not begin to Thank both Lynn and Breanne enough for truly making our dream day come true in fact even as I am writing this review I am tearing up because it was just so perfect and I wish we could re live it every day. Making the call to Lynn Was the best decision we made and I can guarantee everyone else who has or will have the pleasure of working with her will feel the same.
So Lynn and Breanne thank you from the bottom of our hearts for making a little girls dream come true on the day she finally got to marry her Prince Charming. We are going to miss you both so much"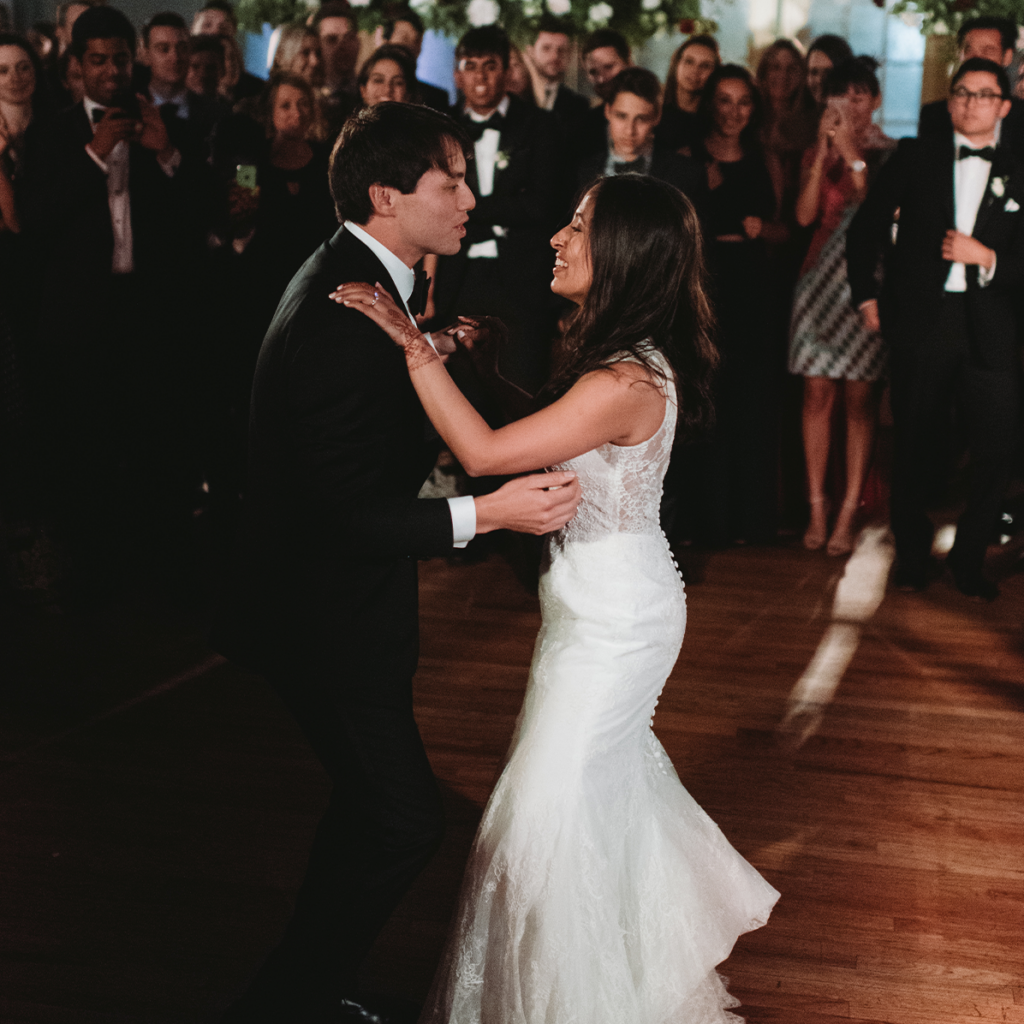 "Lynn Fletcher Weddings was our wedding coordinator for our wedding this past June. We worked closely with Amy for 1.5 years towards planning our wedding, and cannot more wholeheartedly recommend her and LFW for wedding planning design and execution…
Our wedding fell towards the farther end of the spectrum in terms of complex logistical coordination as we essentially had two separate receptions back-to-back, both of which went off perfectly. Additionally, we are also likely among the more detail-oriented people, and Amy showed tremendous care and attention to detail around both the big and little things. She also had a fantastic eye for matching our decor and design preferences with the appropriate vendors and adding her own creative touches throughout.
Literally ALL of our guests told us it was the best wedding they've ever attended in their lives, and a large part of that was due to Amy and her unbelievable design and execution talent. We knew we were in safe hands throughout the planning process and on the day of, and it really made us feel so calm and just able to have the most fun throughout.
Amy is amazingly fun, patient, kind and the most reassuring presence. I highly recommend seeking LFW out if you are in the market for a planner!"
Pallavi & Phil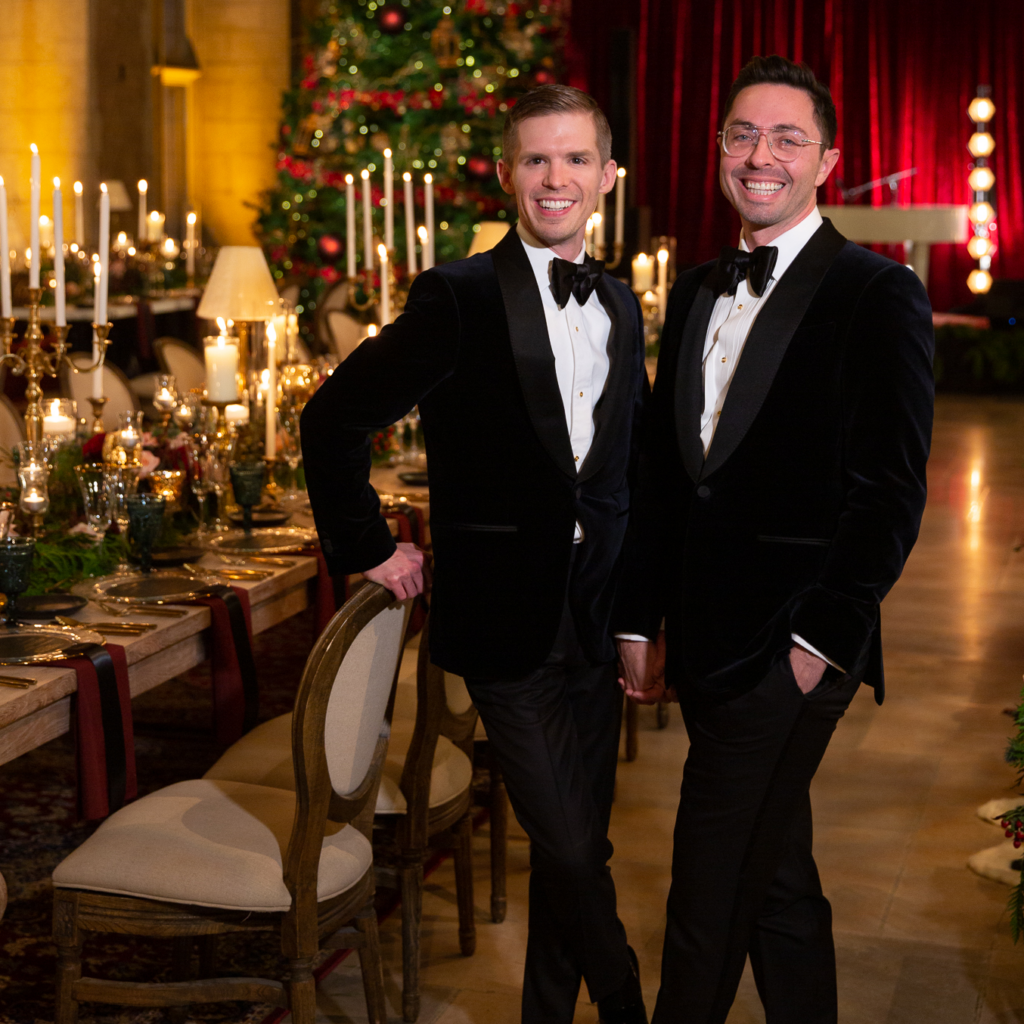 "Our journey with Lynn Fletcher Weddings started back in January 2020 on the heels of our engagement in Japan. We needed to have a planner who was comfortable and up for the challenge with our idea of NEVER VISITING Banff CA until the wedding day, and building our vision from Los Angeles…
After extensive research via social media, LFW was the obvious choice for our Banff winter wedding. Lynn is the most prolific planner in Calgary and surrounding regions. She and her team have a diverse portfolio of styles that immediately resonated their ability to be creative, and challenged the typical Pinterest DIY weddings that we did not want. After preliminary conversations with Lynn Fletcher, and relaying our pressure of providing the perfect experience for our high profile attendees, we were fortunate enough to have Lynn herself step up to the task of executing our vision.
Lynn approached us with a grounded sensibility and bedside demeanor that goes unmatched.  As we built our plans together with Lynn, COVID-19 also released it's plans for the world and the event industry in 2020. Lynn, being the professional that she is, had enough foresight to expect that the impact would ripple beyond a couple of weeks, reaching our original January 2, 2021 date; therefore, per her recommendation, we delayed a year to December 19, 2021 before the rush of the furloughed wedding industry. For the next six months, we methodically planned the perfect details with Lynn from afar just as families and businesses turned their attention to adapting to going about life virtually.
Planning resumed that September 2020. From concept to execution, Lynn spent countless hours walking us through our options of a Hollywood wedding in the Canadian Rockies. She brought together the best vendors from across the country and put forward out of the box alternatives to solutions that do not exist in Canada.
Day of, Lynn and her team blended into the background of our 65 guests, fulfilling her mission of couple, guest AND vendor joy. Overall, the performance and flawlessness of Lynn Fletcher Weddings goes unmatched and go highly recommended for any Canadian wedding."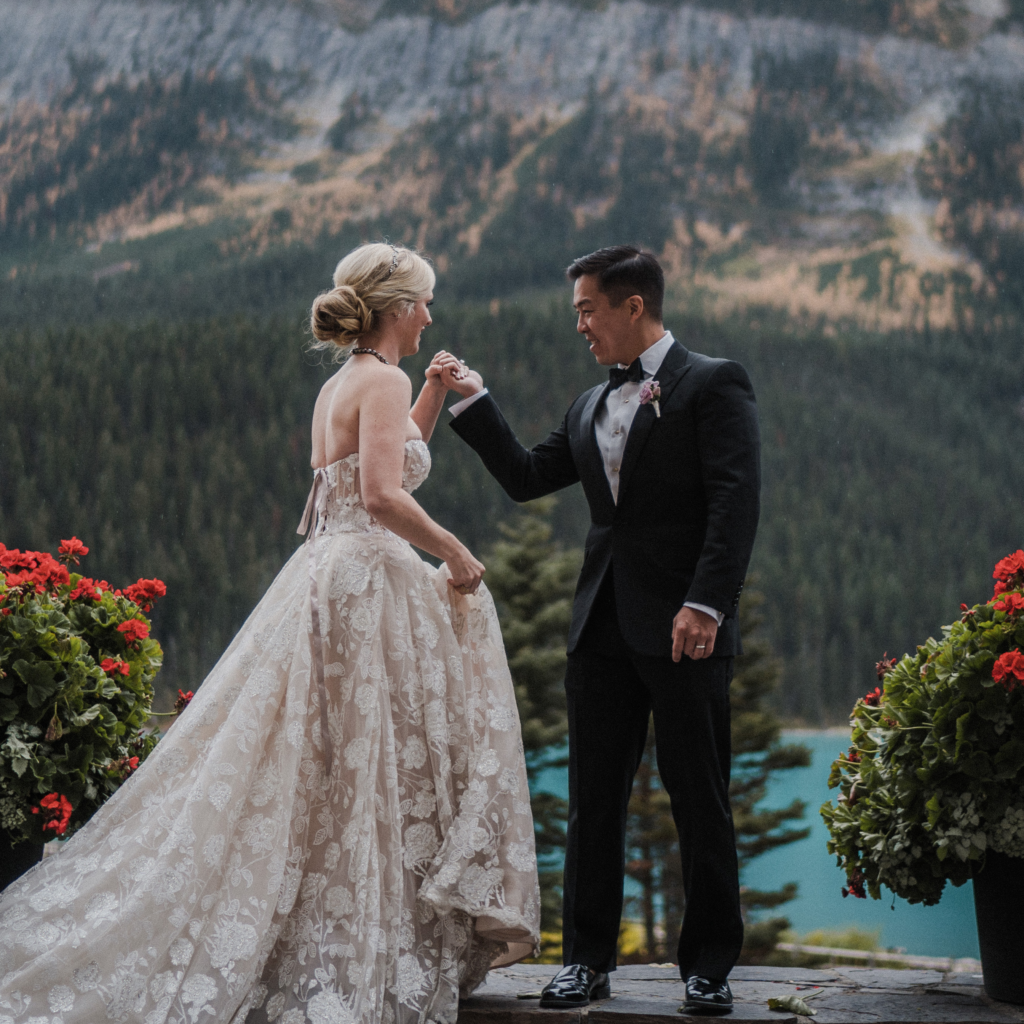 "LFW exceeded our every expectation in bringing our wedding dreams to life. She was a knowledgeable partner and reliable friend throughout the entire process. We could not have pulled off such an amazing event without her and feel it was the best investment we made during this process…
I honestly don't know where to start. Jody at Lynn Fletcher Weddings is the only reason our wedding happened. We started planning pre-pandemic and as the pandemic hit and we postponed, dealt with border issues, shrunk our guest list, and had to deal with ever -changing last minute province regulations, Jody was often the only person who continued to believe that our wedding would actually happen. She moved all of our vendors from date to date and rolled with every new regulation as it came out and found a way to make it work. She spent hours on the phone with the Canadian government to make sure we could have our reception. She sourced and interacted with all of our vendors to create my vision. She strung over 2000 cranes to decorate our second ballroom. She ordered cookies that looked like our two mini labradoodles when they couldn't make the trip and I wanted to include them. Every cost was delivered in line item for review and agreed upon in advance. There were no surprises. She graciously responded to hundreds of emails, Instagram DMs, and text messages as my tastes evolved over the two years of planning. Ultimately, we ended up with the most perfect wedding I could have imagined. Everyone says that something will go wrong at your wedding and you should just roll with it. I kept waiting for that to happen. Nothing went wrong. Every detail was beyond my expectations (and I am not easily impressed). Even our exceedingly well traveled guests were impressed by the flowers, the décor, and the event in general. She helped us to make a memorable weekend for all of our guests that we will cherish forever. I received one wedding gift and the card said, "there is only one word to describe your wedding: EPIC!" I would recommend Jody and Lynn Fletcher Weddings to anyone. She literally made my dream wedding a reality. Thank you just doesn't do justice to the degree of gratitude I feel for this very special wedding planner."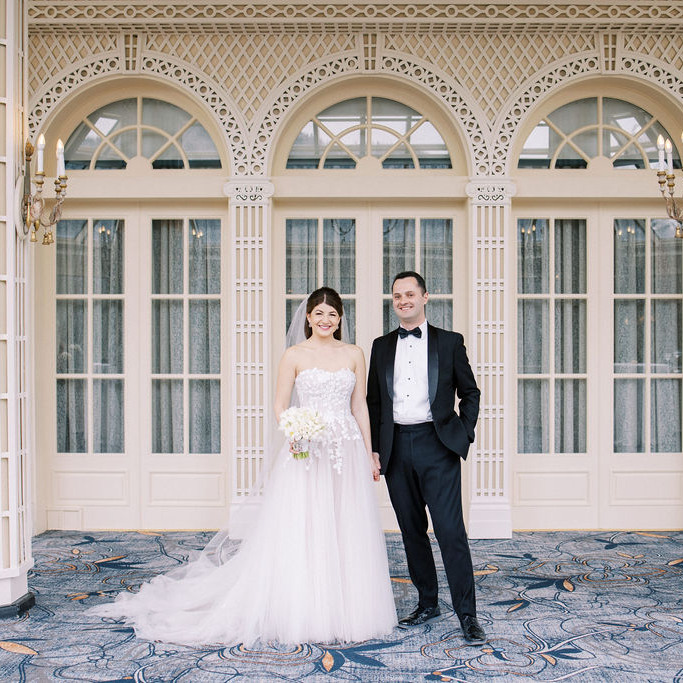 "Stop your search right here and now. LFW is the best of the best. We cannot say enough good things about Lynn Fletcher and her team that could do any justice to LFW's incredible vision, strengths and execution…
From the moment we started interviewing wedding planners, Lynn got us extremely excited for our big weekend and helped us figure out precisely what we wanted to focus on for our weekend. We knew Lynn was the preeminent wedding planner in the region, but now that we've had the chance to work with her and her team, we clearly understand why.
Lynn was able to pull out and execute (perfectly) on our vision from 4,000km away, planning the entire wedding for us on a complete-remote basis from New York City. We put extreme trust in her and her team, and she worked with all of her and our vendors and the venue at the Banff Springs Hotel to seamlessly to build and then run our dream wedding. Even though we had a very detailed idea of everything we chose, seeing the weekend come together under Lynn's direction was truly a sight to behold. We didn't think we were going to be surprised with all the detail and planning after spending time picking and choosing every element (with Lynn's help), but wow we were (and still are) blown away. One reveal after another, it was a weekend of euphoria and pure satisfaction with how everything went.
Our day-of experience was incredible and stress free. In fact, with Lynn and her team's shepherding (which itself was impressive given all the work behind the scenes to set up for the weekend and events), our entire wedding ran AHEAD of schedule. Our 15 person bridal party and every one of the dozens of vendors working on our weekend were on cue and running like clockwork. The quality and sophistication of Lynn's production made our weekend absolutely stress free, and above all, our wedding weekend was one we could deeply enjoy with our friends and family. Above all, we had a very detailed plan, vendors coming in from across North America (our band and entertainment crew from Los Angeles, and officiant from Philadelphia) and had a very technically complex weekend planned… however, Lynn handled everything like a breeze with the utmost of professionalism and class. Nothing was missed (and we mean literally nothing).
We've read many reviews of LFW and there are so many nice things to be said of Lynn and her team. It is an absolute pleasure to add our voice and recommendation to the many other happy couples, and we have zero hesitation giving LFW an unqualified five-star rating. We wish we could even add bonus stars, because they would be well-deserved."